Advances in digital technology and the presence of the internet make the information very easy to obtain. For example, if you want to find information about a job opening, all you have to do is type in a related keyword in a search engine like Google. It only takes less than 1 second for Google to show millions of results about those keywords.
The question is, how does Google or other search engines display results related to the keywords entered? They display these results in pages known as SERPs.
However, maybe you need clearer information about what SERPs are and their importance to SEO. Let's talk about it.
What is SERP?
SERP is an acronym for Search Engine Result Pages (SERP) or search results page. When entering certain keywords into search engines, they will collect various pages of websites related to those keywords and display them to users.
For more details, you can see an example of the SERP view below.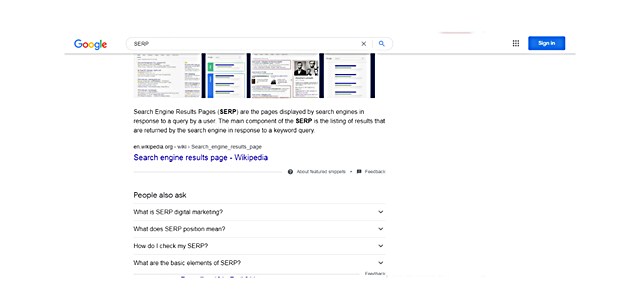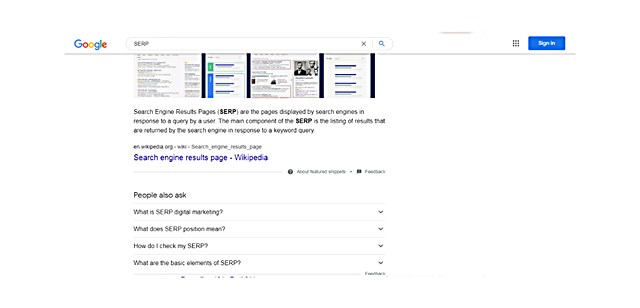 Also read: how to create a blog
What Is the Importance of SERP For SEO?
Once we understand what is SERP certainly arises another question. The question is: what is the importance of SERP for SEO or Search Engine Optimization? The answer is very important because the position or ranking in the SERP shows the success of the SEO.
Because SEO optimization is arguably an attempt to make the website appear on the first page or even rank first in the SERP on a particular keyword.
So, another question arises, why should the first page or even the first rank SERP?
Quoted from Search Engine Journal, more than 99% of users only click on search results on the first page of Google, while the click-through rate (CTR) of the second page is less than 1%.
The CTR for the first page was divided by 28.5% (rank 1), 15.7% (rank 2), 11.0% (rank 3), while the rest for ratings 4-10.
Thus, of course, it would be better if our website is in the position of the first 1-3 pages.
That's why webmasters are vying for SEO optimization to snatch visitors from organic search. We can even take advantage of the various features in the SERP to get a good rating.
SERP Type
To provide users with the right information, Google itself has different types of SERPs.
Paid Results (Search Ads)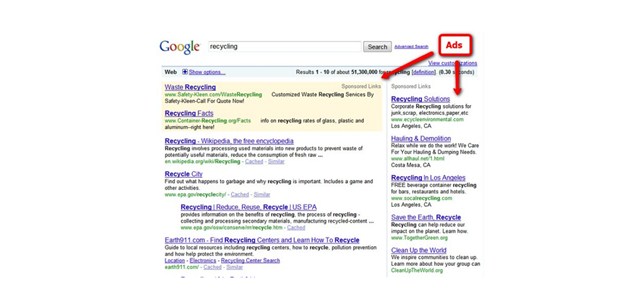 This type of SERP appears because webmasters use ads on a search engine. Google itself allows users to perform SEM (Search Engine Marketing) optimization with search ads in Google Ads.
Also read: what is page authority
You can use ads to show your website in the top position, it just of course takes funds or money to run it. Examples of paid results on SERPs can be seen in the screenshot below.
Featured Snippets
This type of SERP is a snippet of one of the search results relevant to the keywords the user entered. Although Google does not provide featured snippets on all keywords, websites that manage to get these snippets are often referred to as rankings #0 because featured snippets are above SERPs.
Local Pack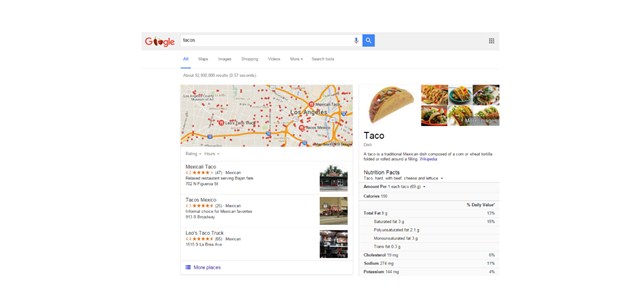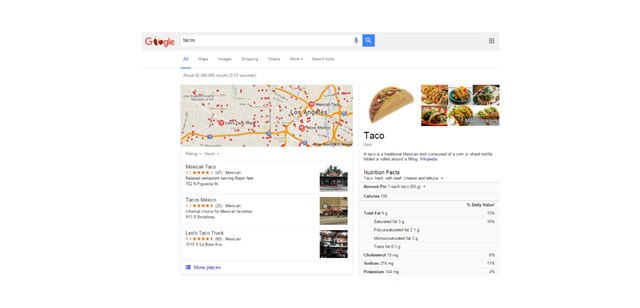 This local pack displays the results of a local-based location when a user enters a keyword related to the location. For your website to appear in local search, you can apply Local SEO optimization.
As an example for this type of SERP, We try to use the keyword "nearest a restaurant", here are the results displayed based on Our location.
Rich Snippets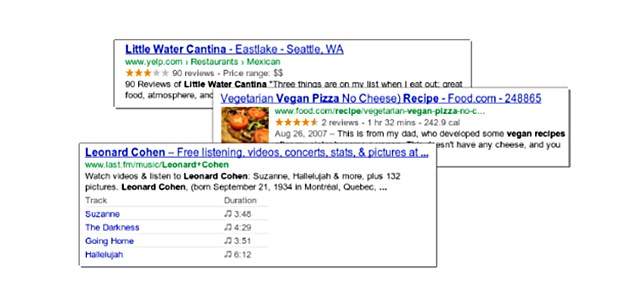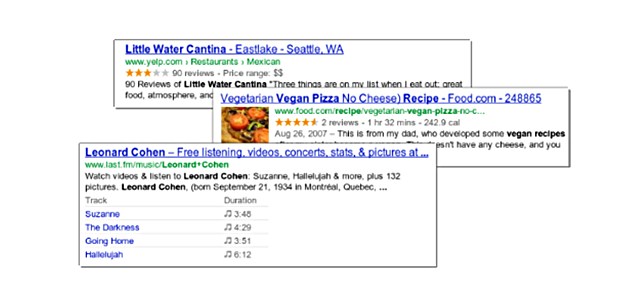 These rich snippets can be interpreted as the full version of the search results. If there's only a title, URL, and description in organic search. Rich snippets provide other information such as reviews in the form of star ratings, recipe information, prices, product specifications, and more.
Rich snippets are believed to help improve the CTR of the website within the SERP.
Sitelinks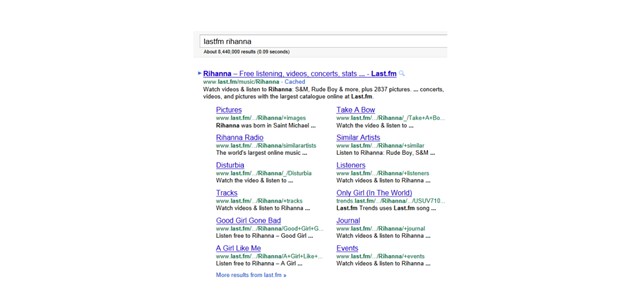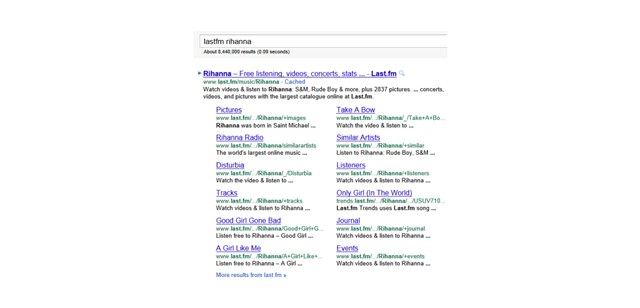 These site links improve regular organic search results by adding additional links underneath. Generally, links appear to make it easier for users to get to certain information.
For your website site links to be displayed by Google, you must create a good navigation system such as creating a table of contents and so on. For example, notice the red box in the image below.
Images
In addition to having a search or image search feature, SERPs can also display images on organic searches over the web. Google will display certain images if they match the keywords you enter.
Therefore, webmasters need to optimize images by creating alt images from targeted keywords or derivatives. Image optimization is also one of the techniques in Onpage SEO.
Video
Similar to images, SERPs will also show keyword-related videos. Usually, the videos shown are videos that exist on video sharing platforms such as YouTube or video embedded website pages.
Knowledge Cards
These Knowledge Cards feature a kind of card that contains answers from the keywords you're looking for. Knowledge cards can appear in several formats. You can test it with questions or keywords like "inch to cm", "USD to jpy" or even the age of a public figure.
Knowledge Panel
This knowledge panel provides information from popular reference sites about the keywords you type such as Wikipedia and so on. If you're using a computer, the knowledge panel is on the right. However, if using a mobile device, it usually appears on top of the SERP.
Headlines
This SERP displays top stories related to the keywords you enter. The results that appear are usually websites that are already listed in Google News.
In addition to some of the examples above, there are still other types of SERPs such as People Also Ask, FAQS, Twitter, and so on.
Conclusion
After reading the reviews on what SERP is and the importance of SEO above, you've certainly got an idea of how important SERP and SEO are to a website, right?
A website owner can indeed use paid ads to appear at the top of the SERP. It's just that, like SEO, SEM also has an optimization strategy. More than that, SEM needs funds to run it, especially if for a long time.
Therefore SEO optimization remains a prima donna in attracting visitors to a website through SERP. Hopefully, this information we share i