Right now maybe you're planning to supplement your income. One option that you should try is to build passive income.
By having passive income, you will not rely on one source of income alone. There are other reliable sources of income every month. This is certainly important, especially when you're going through times of crisis.
Don't worry, there are many ways to get passive income that you can try. In this article, we'll explain some of them, such as:
Selling stock photo
Join an affiliate program
Create an e-book
Advertise on your blog
Investment
Selling digital works
And more! We'll cover them one by one below. Before that, let's know first what is passive income!
What is Passive Income?
Passive income is a type of income that is not generated directly. In other words, you can earn income even when you're not actively working.
Another case with active income – such as working in an office – that takes time and effort directly to earn income.
Well, what does that mean you don't have to spend energy at all to get passive income?
Of course not. There are precisely things that you must build first before you can enjoy passive income. It also takes time and effort.
For example, suppose you plan to build passive income by creating an online course. Of course, you'll have to spend time and effort creating the content of the course. When people start signing up, then you can enjoy their passive income.
Therefore, an important factor that you must have when building passive income is patience. Sometimes it takes a while to wait for the passive income you build to flow immediately.
But, over time, the results will be visible. You just need to be consistent in building the foundation of passive income.
10+ Ways to Get Passive Income in 2021
There are many passive incomes that you can try. Below, we will explain the various effective ways to build passive income in 2021. Let's watch it!
1. Selling Stock Photos
Do you have a smartphone that has a good camera? Or even have complete photography equipment? If so, you can try selling photos on the internet.
Maybe you've downloaded photos from platforms like Shutterstock, iStock, or 500px. Well, you can sell your photos there too.
The photos you offer on the platform will later be used by creators who need additional visual elements. Therefore, make sure your photos have a clear topic. For example, see the following image!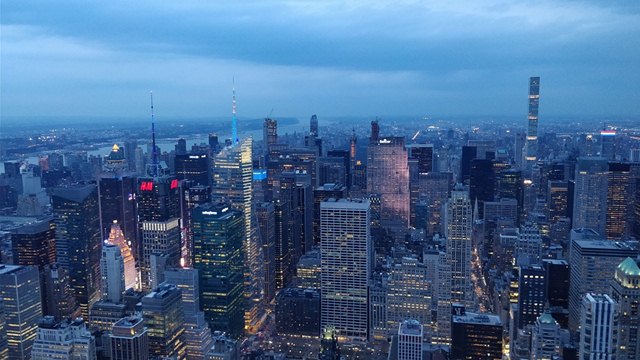 The photo above is certainly suitable for use in content related to New York, building, or landscape city, you can also associate your photo with certain keywords to make it relevant to a topic.
Don't forget to check the platform's policies in terms of profit sharing and payment procedures. For example, here's a table of earnings per download obtained at Shutterstock: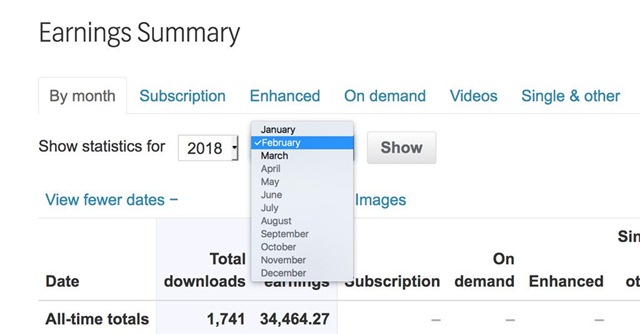 2. Join the Affiliate Program.
Affiliates are one of the popular passive income ideas. The reason is simple: the way of application is quite simple.
Simply join an affiliate program that is on the internet. Well, this program requires you to promote a product or service.
If your promotion is successful until it leads to a purchase, you will earn a commission from the sale.
Pretty easy, isn't it? But remember, you still have to be patient until your promotion successfully attracts buyers.
The way you do promotions can vary. Starting from promotion via a website, social media accounts, to email. Choose a platform where you can access a broad potential consumer base.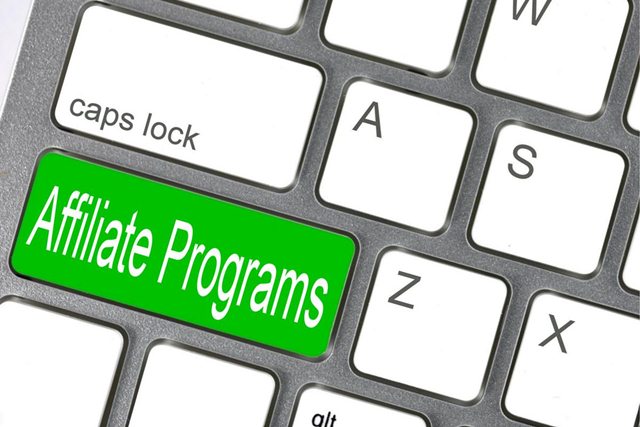 3. Create the Ebook.
Hobby writing you can make a passive income too, you know! You can write about anything – whether it's fiction or non-fiction. Then package it interestingly in the form of an e-book.
Before creating an e-book, you need to know first what you want to achieve. Do you want to discuss a topic in-depth? Solve the problem? Or just entertain the reader?
Whatever the purpose makes sure you answer the reader's expectations. This is why you also need to know who your target readers are and what you can do to get them interested in their e-books.
Once the ebook is done, of course, you have to publish it, right? There are two ways you can try:
Send it to the publisher's platform. Like Amazon KDP (Kindle Direct Publishing) or others. Publish it on its own platform. For example, you can sell an ebook on your WordPress website by using plugins like Sell Digital Downloads.
Don't forget to promote your ebook across multiple platforms. Be it websites, social media accounts, to emails?
4. YouTube Monetization
Get passive income from YouTube? Maybe you think it can only be achieved by channels with a large number of subscribers. But you can also if you want to start.
The first thing you need to do is determine the theme of your channel. Know who your target audience is, then create videos that match their interests.
Well, to earn from YouTube, you need to sign up for YouTube AdSense. To join, you'll need to meet several YouTube Partner Program requirements:
Read also: How to Make Money On Youtube
Follow YouTube's monetization policies.
Live in a region or country connected to the YouTube Partner Program.
Have a Google AdSense account.
It has over 1,000 subscribers.
Your videos have been viewed for over 4,000 hours in the last 12 months.
If all the requirements are met, you can start collecting income from Youtube. But what are the sources of revenue from Youtube? Here are some of them:
Ad benefits – You'll benefit every time, a viewer clicks on an ad on your video, or watches, an ad on your video until it runs out.
YouTube Premium – This program allows viewers to enjoy your content without ads. However, they have to pay a monthly subscription fee to access it.
Merchandise Sales – If you already have a loyal audience base, you can sell merchandise related to your channel. Examples include T-shirts, stickers, and the like.
As time goes on, you certainly need to grow your channel as well, right? To do so, you'll need to learn how to use YouTube Analytics. With this tool, you can analyze your channel's progress, audience characteristics, and the total revenue you get from YouTube.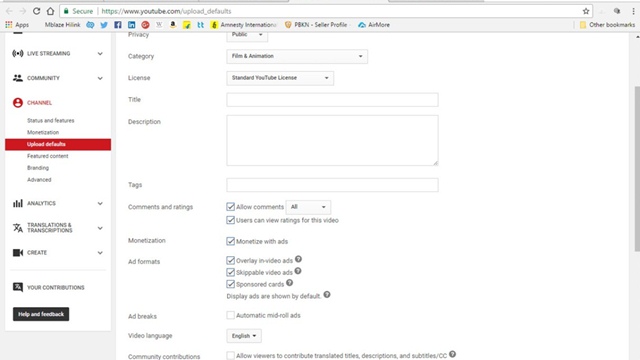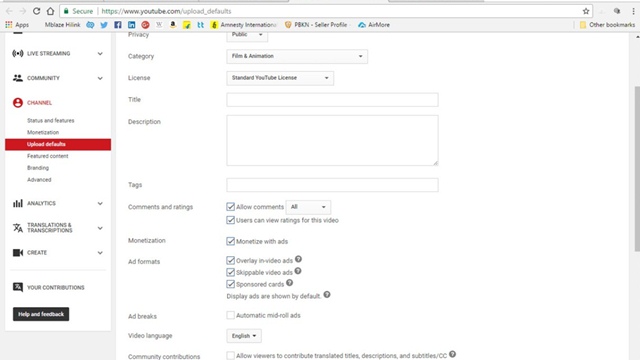 5. Advertise on a Blog.
Did you know that you can earn from every blog post you create?
Maybe you already know or have heard of it this way. Yes, all you have to do is show ads on each of their posts. This you can do by connecting your blog with Google AdSense.
You'll benefit every time a visitor clicks an ad on your post.
Once your Google AdSense account is active, there are two ways you can choose to show ads in posts:
Auto-Ads – As the name suggests. Google will automatically select the most appropriate ad type for your post. This is a great option if you're placing ads quickly and easily.
Ad Units – With this option, you can specify your ad type, size, and position within your posts. Don't worry, Google has created a complete guide to do so.
Although it sounds simple, getting passive income from a blog requires patience.
You need to produce quality content consistently to attract loyal readers. A large amount of traffic increases the chances of their ad being clicked.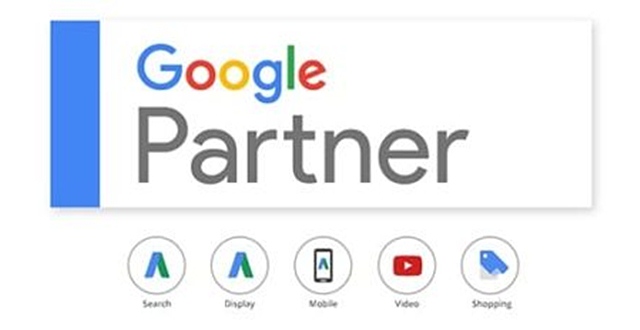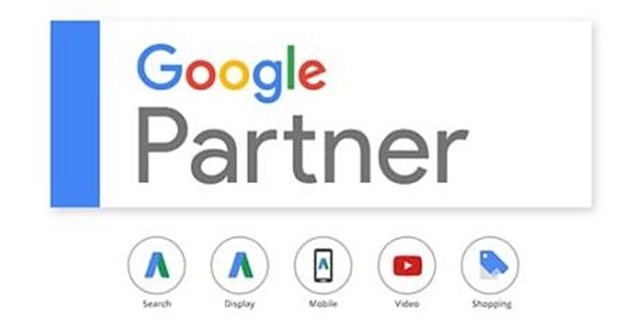 6. Create the Online Course.
Do you have any special skills? If so, you can try opening an online course. That way, you can share your knowledge while earning.
But, aren't there many who share their knowledge for free on YouTube? Well, this is where you can look for loopholes to make your online courses more interesting.
One way is to discuss the topic in more depth, give specific tricks that are not taught in other online courses, or promise clear output. Examples like this:
Don't forget to make the material easier to practice. For example, by doing a case study and not focusing too much on the theory.
Interested? You can start creating online courses via platforms like Udemy or Teachable. Another option is to build your course using a learning management system like Moodle.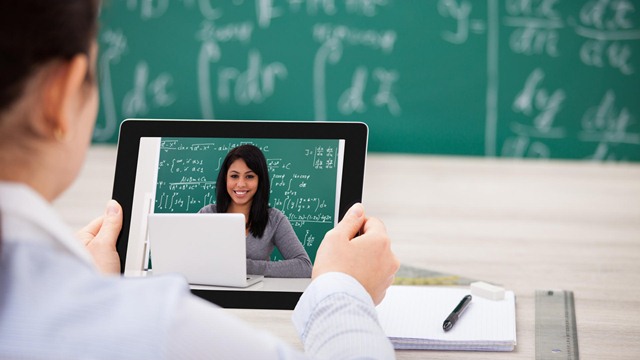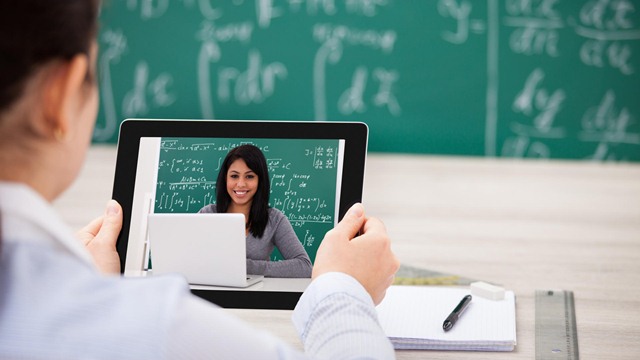 7. Investment
When you hear the word investment, you might immediately imagine a well-known investor like Warren Buffet. Or maybe you're even directly imagined investment terms that sound complicated such as capital gain, cut loss, or blue-chip stocks.
Although it sounds complicated, investment is one of the popular options for mending passive income. What's more, investing is no longer a difficult thing. For example, you can start investing in…
Well, for those of you who are not very familiar with these types of investments, here are some of them:
Deposits – You keep money in the bank for a certain period. The profit comes from interest.
Gold – Gold investments rely on changes in the purchase price and selling price of gold. The profit is obtained if you buy gold at a low price and then sell it when the price is higher.
Mutual funds – You invest some money to be managed by the Investment Manager (MI). Later the funds will be allocated by MI to various posts such as money markets or stocks. MI will get a commission from the profit you get.
Stocks – In short, you buy shares of a company in the capital market. The profit can be obtained from dividends or stock exchange rates (capital gains). Make sure you already have enough insights before investing in stocks.
Peer-To-Peer Lending – This is a loan-shaped investment through a platform. Some examples of p2p lending platforms are quite popular.
Before deciding to invest, make sure you've considered it carefully. Set up an emergency fund and don't rely on just one platform. Thus, you can minimize potential losses.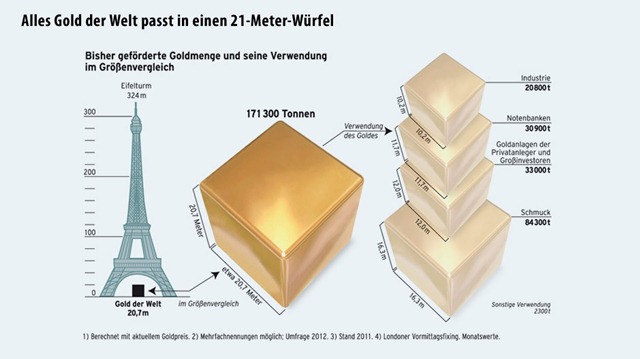 8. Selling Digital Works
Do you like making digital artwork such as logos, banners, or invitations? Well, you can also sell it on the internet! Simply save your work on the art sales platform, then let the passive income flow.
Before deciding what work you want to sell, make sure you already know who your target market is. For example, you could target new companies for logos you create.
Remember, artwork relies heavily on originality. Make sure the artwork you create has its uniqueness.
If you already know the artwork, you want to market, sell it on a platform like Etsy or Creative Market. You can also sell them through your platforms such as websites or social media accounts.
Don't forget to promote your work too. For example, you can do this on platforms with a broad customer base such as social media.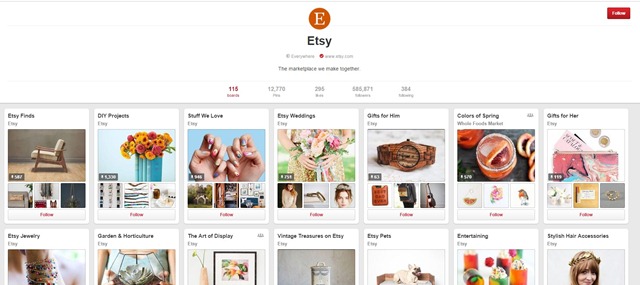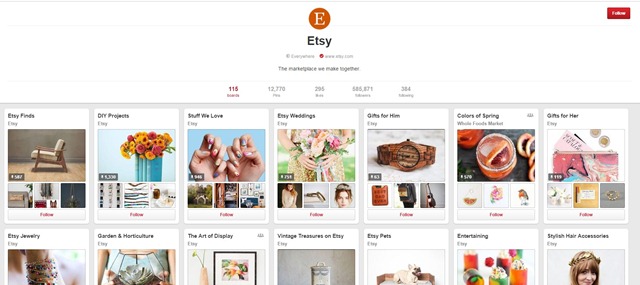 9. Renting Out Property
Do you own an unused house, apartment unit, or building? If so, you can use it as a source of passive income too!
For example, you can imagine the passive income earned by the owner of the boarding house.
Just like the previous tips, you should also consider the target market. For example, your contract targets married couples working in the suburbs. Or your boarding house targets students and office workers.
Also, make sure the property you offer is safe and liveable.
You can market your property through various online property rental platforms.
You can also try marketing it via social media. For the price, consider the facilities your property has, as well as its location.
10. Create a Membership Website.
This method is another alternative to get passive income from the website. You can offer premium content to visitors. And to be able to access it, they have to subscribe.
Well, the premium content you offer can vary. From articles to digital works.
Members of the website can buy premium templates offered and get free support.
Another example is Lisa Glanz's website which sells a variety of digital works. The website also offers free digital work access that can only be accessed by website members.
If you want to provide premium membership features on your WordPress website, use plugins like Memberpress or Ultimate Member.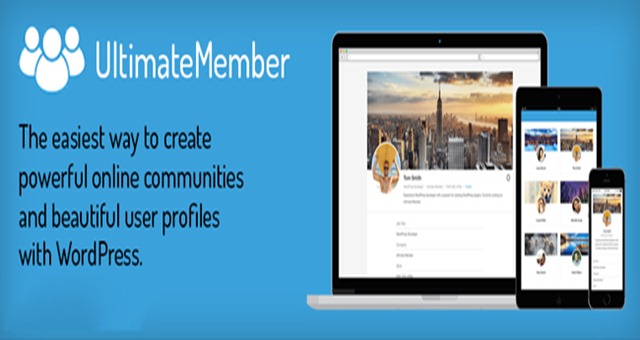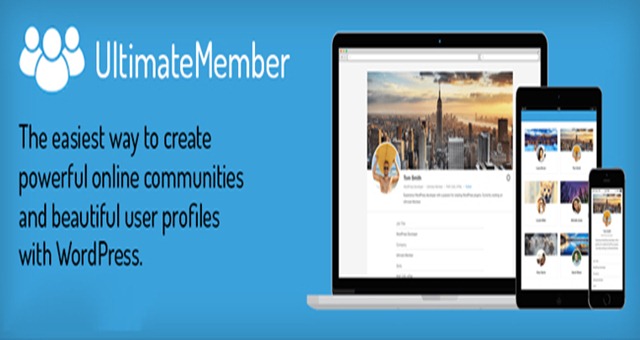 11. Starting a Dropshipping Business
Dropshipping is one of the most popular ways of making money on the internet. Because this method allows you to sell without owning a product.
The way it works is simple: you just have to find a supplier of a product on the internet. Then market the product on your website or the online marketplace. After that, if anyone buys, you just order the product to be delivered to the buyer. Easy, right?
That way, you don't have to spend money on inventory at all. You can even start this business without capital! You only need suppliers and platforms to market their products.
Well, Dropshipping is one of the interesting sources of passive income. Especially if your business can create an automated transaction flow. Starting from restocking, order, to request delivery of goods.
If you want to start a dropshipping business on your WordPress website, use a plugin like WooCommerce to build an online store.
Which Passive Income Idea Is Right for You?
If you're looking for an additional source of income, passive income is the answer. There are so many ideas you can try. In this article, we have explained more than 10 ways to get passive income. From selling stock photos to dropshipping.
Which passive income idea would you like to try? Did you decide to do business?
Happy choosing and Hopefully this article can help you increase your income. Good luck!