There are many ways to evaluate the performance and strength of a website, one way is to look at certain metrics. Among many metrics, page authority becomes a suitable metric to evaluate how strong a specific or specific page of a website is.
Page authority, or PA for short, can also be referred to as reputational value. A page with a high PA generally gets a high position anyway in the SERP. The high pa low of a website page can be determined by several factors. That means there's a way to increase page authority that webmasters can do.
We'll discuss that later, but before that let's discuss more what is page authority or PA.
What is Page Authority
Page authority is a score that shows the reputation or quality of a specific page on a website. Page authority, along with domain authority (DA), is a metric or score issued by Moz, an SEO company based in the United States.
PA values range from 1 to 100. The PA of each page of the website may vary depending on the optimization performed on the page. This optimization can be SEO On-Page and/or SEO Off-Page.
Why is that? Because PA and DA are metrics that rely heavily on internal profiles and external links they get.
How to Increase Page Authority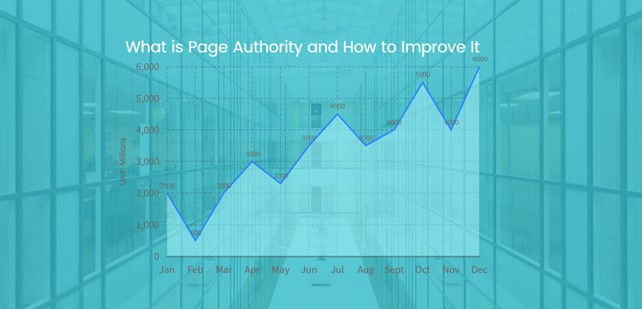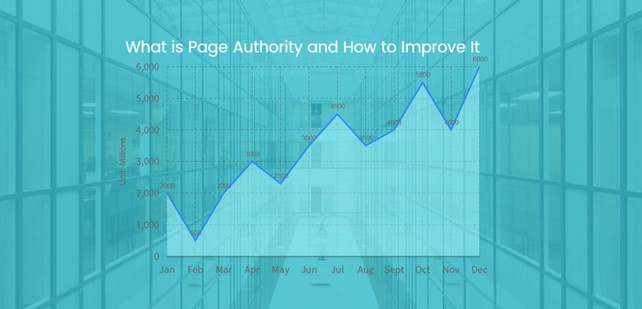 As previously written, the higher the PA of a page, the better the position in the SERP. But keep in mind that PA is a third-party metric that isn't a product of Google. So, there are times when a high PA page can be defeated by a lower PA referring to the many factors of SERP ranking.
It's just that, if the PA page of your website is high, surely it's already a plus, isn't it? All you have to do is increase or optimize other parts such as loading speed and so on. Well, here are some ways to increase the page authority of your website page.
Also Read: how to create a blog
Create Interesting and Useful Content
Pages that have good authority are of course pages that contain good content as well. Good content includes how interesting it is and how useful it is to readers. Therefore, setting up quality content is the main requirement if you want the page authority of the page to be high. Pay attention to the number of words, the use of headings, and so on.
Page Optimization with Links
Links or links can be referred to as crucial elements or commodities in a website. The low PA of a page is strongly influenced by how many links go to the page. Therefore, for the PA of the page to be high, optimize the page by adding internal links and external links.
Internal links mean internal links from one page to another in one website, while external links mean links from another website to pages that you optimize.
Also read: easy way how to make money online
Get Links from High PA Pages
You also need to find out which pages on your website are already getting high PA. You can use Moz's service to check which pages already have a good PA. After that, edit the page that has a high PA and pin the link to your new page.
Upgrade Domain Authority (DA)
When the DA of the website is still low, the minimum score of the PA can follow the domain authority (DA) score of your website. For example, if the DA of your website is 10, then each new page can have a PA of 10. If the DA rises, the PA may also be raised. While not always that way, improving the DA of the website is the most sensible and priority way of improving page authority to do.
Clear Pages from Broken Links
In addition to the above methods, page authority can also be improved by cleaning your website pages from broken links. You need to do an inspection and remove or change if there is a broken link on your website.
Also, you can ask Google to remove poor-quality external links to the page. The links to watch out for are links that come from the web with a niche that is unlawful and inappropriate. Use a tool called Google Disavow Tool to clean your website of bad links.
What is a Good Page Authority Score?
After all the explanations above perhaps a question comes to your mind: what is a good page authority score? The answer to this question is relative. A PA score of 50 is not necessarily good if competitors in the same keyword have a higher PA.
That means whether or not the PA score is good not only based on numbers but competition with competitors in the SERP. Try to get your website pages to have a higher page authority than your competitors, so you're one step ahead of them. After that, all you have to do is do other optimizations so that your pages can perform to the fullest in the SERP.
Conclusion
Page authority is a score or metric that can measure how strong a page is from a website. Although PA is not a metric from Google as the largest search engine at the moment, it can help webmasters to know how well they are optimizing on a particular page.
But again, PA is not the only factor that determines whether or not a page is performing on the website. You also need to think about other things like using reliably hosting so that the loading speed of the website is at the best level.
Hopefully, this article is useful, and you can increase the page authority of your website.