Every month, a billion people actively use Instagram, making it one of the most popular social media in the world. Popularity makes Instagram one of the most potential marketing targets for businesses.
In Instagram marketing, we need data to analyze marketing strategies. Instagram Analytic tools help you rate Instagram content and profiles.
For those of you who are confused about looking for the best Instagram Analytics tool, don't worry. We've compiled recommendations for the best Instagram analysis tools of 2021.
What is Instagram Analytics
Instagram Analytics is a tool to assess the performance of your profile and all your Instagram content. Instagram's analytics tools track a variety of metrics and present them as data that supports user needs.
The benefits of free and paid instagram analytics such as:
Know your target audience
This tool can tell you specific data such as location, gender, age to language. You can leverage this data to know your target audience and decide what content is right to post.
Save time and resources
For those of you who are confused about what to do when running Instagram marketing, Instagram analytics tools help you. The resulting analysis minimizes errors and saves you time developing your Instagram.
Evaluation of marketing strategies
With the help of Instagram's analytics tool, you can see how your Instagram is progressing over some time. Generally, this tool will tell you what needs to be improved or maintained. This way, you can make the right adjustments to make your Instagram perform well.
Note, personal Instagram users must change their profile to Business Instagram to access Instagram business features. This includes Instagram Insights, Instagram's built-in analytics tool.
However, given the limitations of Instagram Insights metrics, you can use the Instagram analytics tools available. Some of them are even free.
Top 10+ Instagram Analytics Tools Recommendations

Here are the best Instagram analytics tools recommendations that will support your performance.
It's not easy to get a free tool that provides full features like Squarelovin. Squarelovin is a free Instagram analytics that gives you almost all the information you need to analyze your Instagram performance.
This tool provides a monthly analysis of your account's content and growth instantly, and can group content history by year, month, day, even hour!
For more details, Squarelovin's monthly analysis shows the following.
First, the many photos you've posted in the past month, the most used filters and hashtags, the overview of the six most recent posts, the ten people most involved (who liked and commented on your posts)
Secondly, it displays the total number of comments/likes you have posted in the past month, the average comment/like.
Third, showing the growth of followers over the past month
All the insights Squarelovin provides make it easy to drive better engagement. From insights on what followers love and love, recommendations on the best and worst times of posts, to the best hashtag recommendations.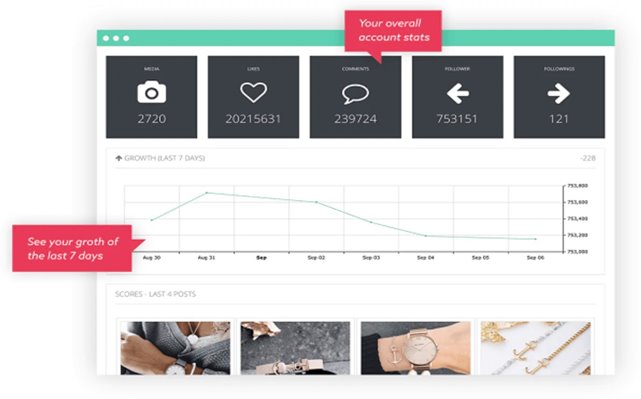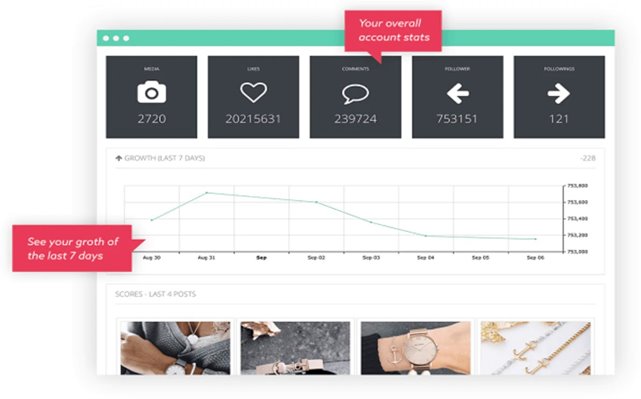 Pros: Free for Basic
Cons: Monthly analysis is only done one month after use
Price:
Basic: free
Influencer: $9.90 / month
Business: $14.90 / month
Instagram Analytics crowdfire lets you schedule post times, see how your posts are performing, and track your brand mentions.
It also curates content related to your business from all corners of the internet. Crowdfire will send you recommendations of articles and images from other websites, helping you develop your Instagram marketing strategy.
Crowdfire gives you a detailed view of your Instagram performance in a time frame you can choose from. Like 90 days, 30 days, 7 days, or yesterday. You can also customize the time to 90 days.
This product lets you choose the metrics you want to compare, including posts, likes, profile views, followers, comments, to text message clicks.
Crowdfire can display your Instagram data with friendly visuals. This makes it easy for those of you who aren't familiar with statistics.
However, because it handles various information at once, crowdfire display becomes confusing and full. It takes time for the user to get used to the interface of these tools.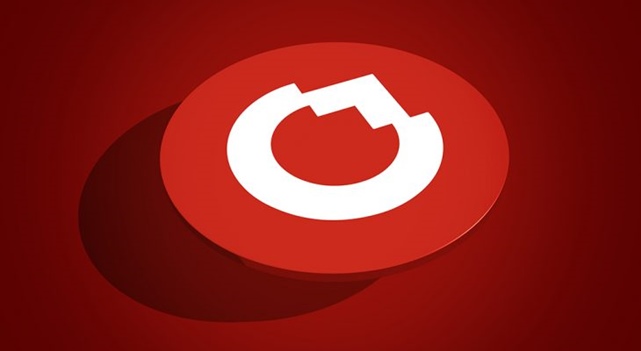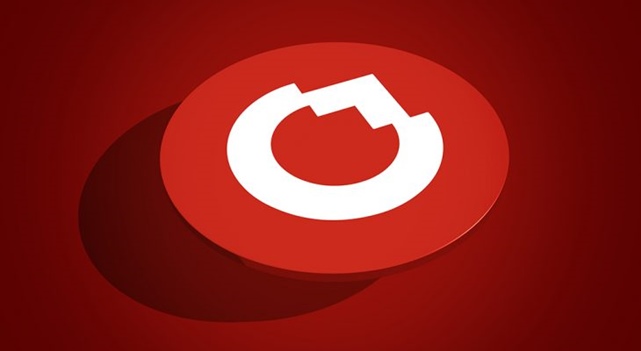 Pros: Recommendation feature for developing strategies
Cons: Confusing and full view
Price:
Trial mode: free
Plus: $7.48/month
Premium: $37.48/month
VIP: $37.48/month
Pixlee is an analytics tool that provides a variety of features that can monitor the performance of instagram accounts.
Also know that Pixlee has been used by Levi's, Kenneth Cole, Sonos, and other brands.
Pixlee has weekly reports that can be shared with your marketing team. These include hashtag statistics and tracking, followers growth, and the data needed to identify the most interesting posts.
This tool also analyzes metrics to find out how to drive more engagement in your account.
For more details, there are some pretty interesting features of Pixlee. For example, monitor posts about your brand. This feature helps you keep in touch with conversations involving your brand over some time. You can see what others are posting, identify your best content, and plan your strategy for the next few weeks based on user behavior.
Then, there are the top fan posts. This widget displays the top photos and videos posted by followers related to your brand.
Then, there's also Top Brands Influencer. This report identifies what influencers are saying about your brand.
Unfortunately, Pixlee is priced quite expensively. Nevertheless, Pixlee provides a free demo for those of you who want to try using this tool.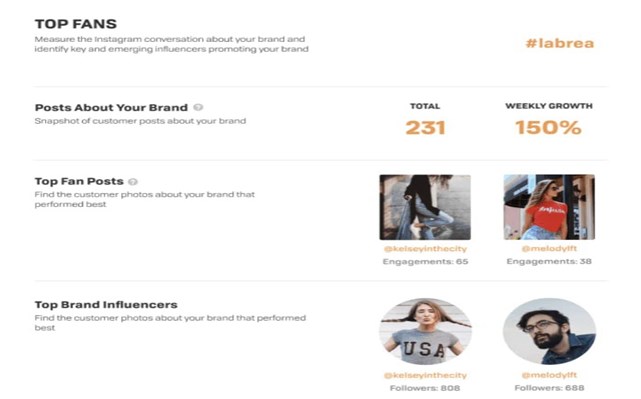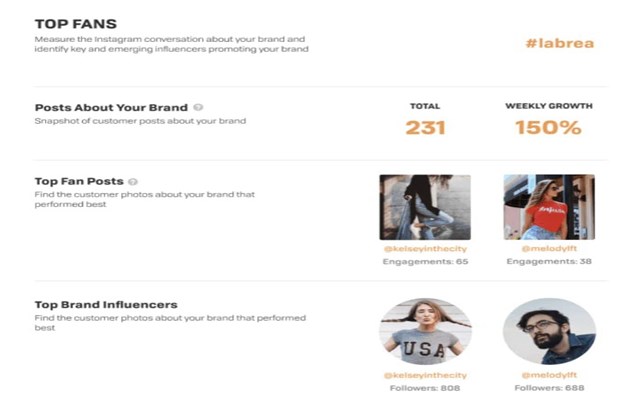 Pros: Easy setup integration
Cons: Subscription prices are quite expensive.
Price:
Free demo
$399.00/month
This Instagram analytics tool provides clear and in-depth analytics. You'll get data from the various data you need to strategize your Instagram marketing.
For example, Minter.io can identify the best photo and video filters for your audience. This identification makes it easy for you to filter your posts in the future.
Minter.io also lets you track your brand mentions in the description of posts or comments on social media. With the integration of various platforms in Minter.io, you can immediately respond to feedback about your brand directly.
One of the excellent features of Minter.io is the ability to export data in PDF, XLS, or. pptx format. Furthermore, this tool provides export scheduling options for various metrics within the date range you want. Once the export is complete, the data is automatically sent to your email.
Minter.io starts at $9 per month. The good news is, Minter.io provides a free trial for 14 days for those of you who want to try this tool.
Pros: Ability to export data to PDF, XLS,.pptx,
Cons: Sometimes slow data export process
Price:
Free trial 14 days
Silver: $9/month
Gold: $9/month
Platinum: $39/month
Iconosquare provides advanced insights to optimize your overall social media strategy. This tool includes a content calendar to plan and schedule your Instagram content, including the option of tagging other accounts and adding locations.
Iconosquare's Community Analytics tools will help you understand insights such as your followers' age, gender, and language tendencies.
Some of Iconosquare's unique features are reported scheduling and hashtag and competitor tracking.
With report scheduling, you'll receive reports from Iconosquare as scheduled. The availability of competitor tracking gives you an idea of how your business is performing compared to other brands.
Iconosquare is a great tool for agencies or brands that have multiple social media accounts. Managing your various Instagram accounts can be done simultaneously in a single dashboard.
The downside of this tool lies in naming categories which are quite confusing. Also, users who want to post large photos should reduce their size first.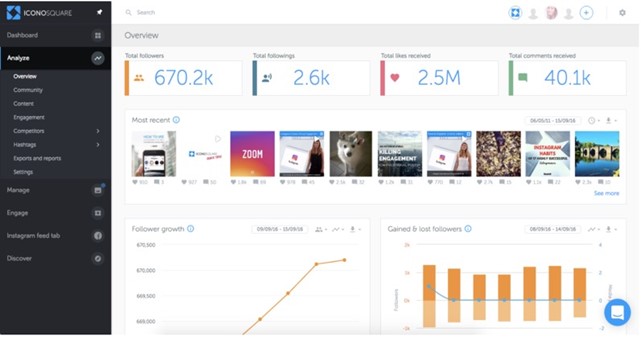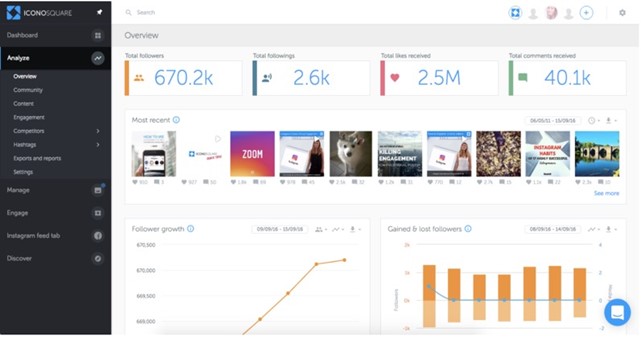 Pros: Management of more than one Instagram account
Cons: Confusing category naming
Price:
Pro: $29/month
Advanced: $59/month
6. Keyhole
This is a great tool for tracking the performance of hashtag units in your posts. Keyhole provides important metrics like your top Instagram hashtags based on engagement, competitor activity, and your follower's activity.
Keyhole provides automatic data collection and logging features. The data of your choice will be organized in a spreadsheet that can be viewed at any time.
This tool also features a web track, making it easy for you to know what other people are saying about your product/brand.
For influencer service users, Keyhole can track influencer performance carefully. Keyhole identifies which influencers are the most successful at promoting your content or brand.
Keyhole is priced at $44 per month. Keep in mind. The free trial version of Keyhole is slightly different from the paid version. It allows people who try, to have different judgments. Plus if the user doesn't install trackers from scratch, it will be difficult to set them up later.


Pros: Automatic data collection and logging
Cons: Different tools in a trial version and subscription version
Price:
7-day free trial
Basic: $44/month
Professional: $99/month
7. Socialbakers
Socialbakers has a free Instagram analytics tool that offers statistics of your most popular posts. It's capable of tracking performance and learning the right type of content to make Instagram engagement more affordable.
Socialbakers provides predictive analytics tools to identify what stories and posts to boost. Include the best time to post and segment followers that should be prioritized.
With recommendations from predictive analytics, you can decide on the best strategy for your account going forward.
Although it has powerful analytics features, visually this tool is less interesting than other paid Instagram analytics tools. Plus, to get more advanced analytics like Instagram Stories Insights, you'll have to pay a subscription fee that's unfortunately quite expensive.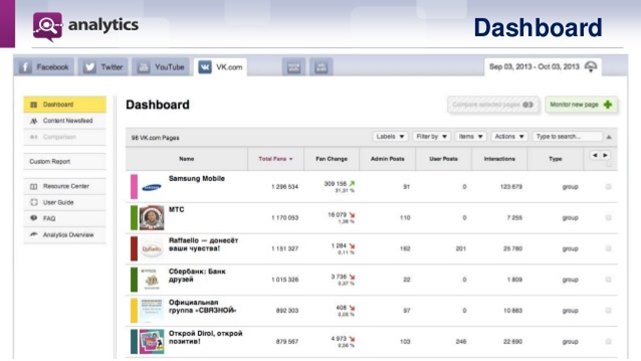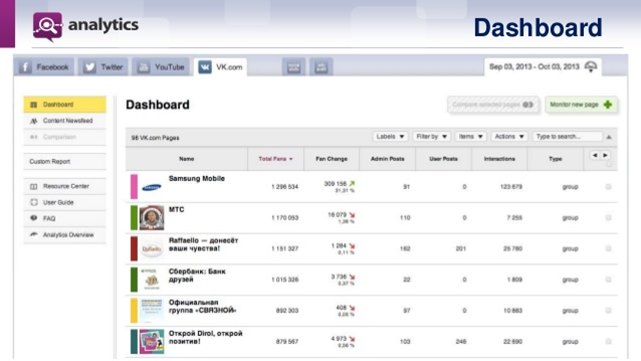 Pros: Predictive analytics features
Cons: Unattractive visuals
Price: $400/month
8. Hootsuite
Through Hootsuite, you can create custom dashboards that let you monitor analytics for different social media platforms at once, such as Instagram, Twitter, Facebook, and more.
Furthermore, you can schedule hundreds of social media posts simultaneously across multiple platforms. You can also collaborate with the entire team on social media promotion.
Hootsuite has an analytics dashboard with the following capabilities:
Shows old data
Compare metrics over a specific period.
Generate customizable data.
Rate Instagram comments based on sentiment (positive or negative)
Also, Hootsuite has social listening and competitive analysis tools. You can use this to learn social data from your brand.
Hootsuite itself is not without its flaws. Although it can manage multiple platforms at once, the ability to insert images, links and text is a bit of a hassle. Plus, Hootsuite's analytics features aren't particularly impressive.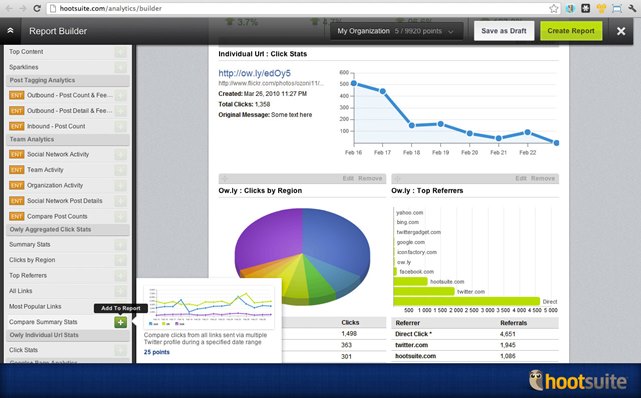 Pros: Social listening and competitive analysis
Cons: Mediocre analytics features
Price:
Free trial 30 days
Professional: $19/month
Team: $99/month
Business: $599/month
9. Union Metrics
While it doesn't provide a free Instagram analytics tool, Union Metrics offers monthly Instagram account checks for free.
This check gives at least some insight, such as:
Best time to post
Reports of posts that succeeded and failed to raise engagement
Recommended content you can post
Hashtags that generate the highest engagement for new audience
Even so, if you want to access premium Instagram analytics tools, you'll need to subscribe. These premium tools include profile analysis, keyword listening, campaign reporting, competitive analysis, and research.
The cost of subscribing to Union Metrics also depends on the number of accounts analyzed. Automatically, owners of multiple accounts (more than three) have to pay higher.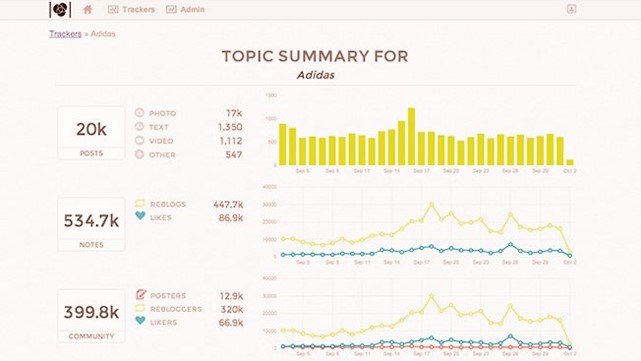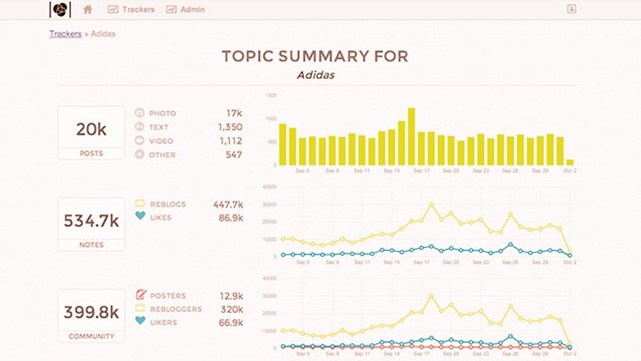 Pros: Powerful Hashtag Tracker Tool
Cons: Quite an expensive price especially for owners of many accounts
Price:
Social Manager: $49/month
Social Marketer: $99/month
Marketing Team: $199/month
10. Sprout Social
Sprout is Instagram analytics that combines content management. The tool has a full-featured editorial calendar to schedule new content across various social account platforms (including Twitter and Facebook).
Not only content, but Sprout also provides automated analytics scheduling for multiple Instagram accounts at once.
Sprout's own analytics Instagram covers a wide range of metrics, from hashtag tracking to competitor analysis.
Sprout analyzes the most frequently used hashtags, as well as the best hashtags you can use to increase engagement.
Sprout's competitor analysis feature is useful for monitoring Instagram trends and audiences from your competitors. This way, you can strategize better than your competitors.
Sprout can be accessed from both desktop and mobile. Unfortunately, the Sprout mobile app doesn't include analytics features. This makes the user have to open the desktop or laptop every need such features.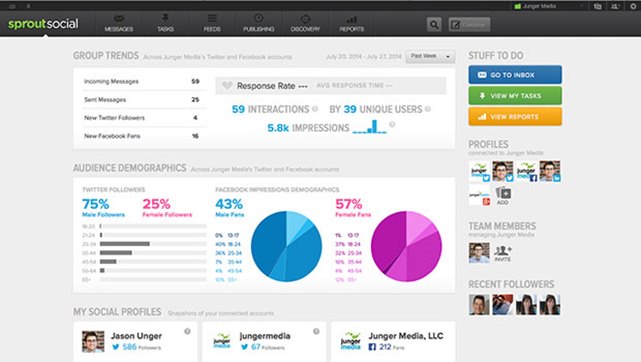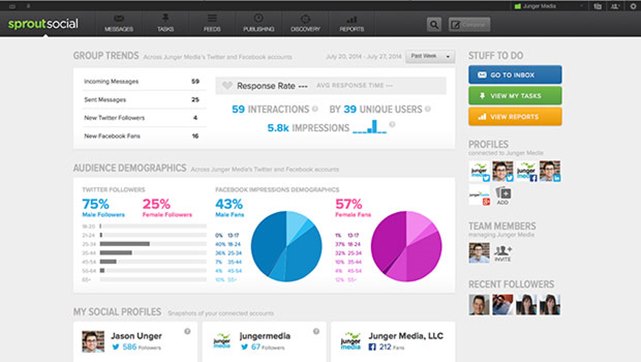 Pros: Easy Instagram post schedule feature
Cons: Mobile apps don't include analytics features

Price:
Free trial 30 days
Standard: $99/month
Professional: $149/month
Advanced: $249/month
11. HypeAuditor
If you plan to use influencer services in Instagram marketing promotions, HypeAuditor is a tool worth trying. The HypeAuditor report lets you analyze influencer audience quality, engagement levels, and audience insights. This includes location, age, gender, and interests.
These metrics can help you find influencers with the highest engagement that suits your audience. It allows you to create promotions by choosing the most appropriate and effective influencers.
HypeAuditor will showcase the performance of influencers you're considering. For example, you can find out which A influencers have worked with any brand. HypeAuditor also analyzes the performance of sponsored posts.
HypeAuditor provides an audience quality score to ensure you choose authentic and engaging influencers for your future promotions.
One of the shortcomings of HypeAuditor is the long process of presenting reports.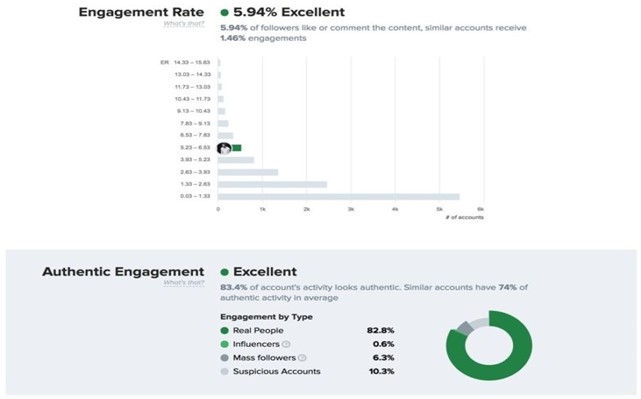 Pros: In-depth influencer check feature
Cons: Slow presentation of reports
Price:
Starter: $299/month
Pros: $499/month
Which Instagram Analytics Tools Are Best For You?
That's what our Instagram Analytics Tools recommend. Every Instagram analytics tool aims to provide insights for your Instagram content and profile. With these insights, you can increase your brand engagement.
Here we present a quick comparison among our recommended Instagram analytics tools.
After looking at the comparison above, which Instagram analytic tool is right for you? Instagram's matching analytics tools will make it easier for you to learn social media marketing. Feel free to give it a try now.