If you are a website manager/owner. Surely you use Google Analytics as a tool to help monitor the performance of your website. You should also currently take advantage of Google Tag Manager for websites you manage.
What is Google Tag Manager and what does it do? Please see the full discussion below.
What is Google Tag Manager (GTM)?
Google Tag Manager is a free tool from Google that allows you to install different types of code to sites you manage.
Examples of tags that can be used are the Google Analytics tracking code, the Google Analytics activity code, the AdWords conversion code, and other code. There is a lot of code that we can add to the website by using GTM.
You can say that google tag manager is like a toolbox. That's where you store all the tools like Google Analytics (ruler), Google AdWords (hammer), and more.. It's just a parable.
GTM also allows you to test tags and make sure they run when you load a page or click a specific button.
Another great benefit is that we can change the tag and how it works without actually changing the source code of your website.
Tags that are compatible with G T M are not only Google Analytics but there are many other compatible codes. One of them is below:
Facebook Pixel code.
Crazyegg tracking code.
Google Adwords tag.
inspectlet tracking code.
HTML code or other custom code.
Google Tag Manager Main Functions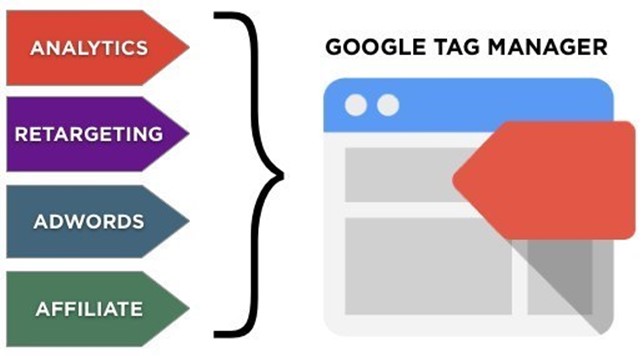 Generally, Google Tag Manager is a tool for us to add various kinds of code to the website without having to understand thoroughly about the code. Details of the functions of Google Tag Manager can be reviewed below:
Faster Code Deployment
Before we explain the first function, let's take a moment back and remember the old-fashioned way of how we use the tracking code to our website:
A website manager (analyst, webmaster, or anyone else) decides to start using the new platform to track user behavior.
Then, we will get the tracking code and send it to the website developer because the developer knows the ins and outs of the website script.
While the website developer is doing other work and ask us to wait until next week.
You should install the tracking code as soon as possible.
But now you can apply the tracking code yourself. Of course, with the help of Google Tag Manager, you no longer have to wait for a web developer to work on it.
Each tracking code is commonly referred to as a tag and this tracking code we can manage on its own through the GTM interface.
Google tag manager serves to speed up the process of installing the tracking code. The new tracking code (tag) can be added faster and more and there is no need to change the website script.
These tools are very useful for you as a website manager because these tools can speed up the launch time by testing each change yourself and applying them when they are ready.
Manage Code In 1 Dashboard.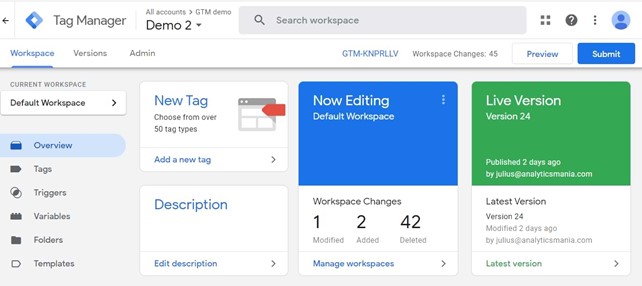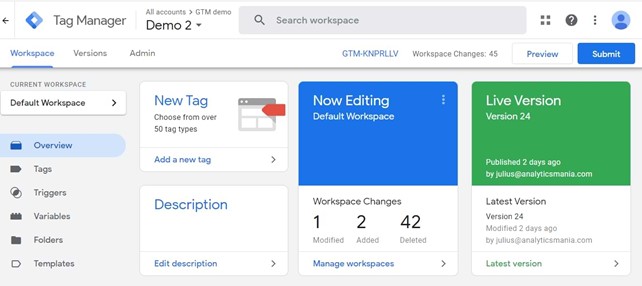 When the management of all tracking code is directly installed in the source code of the website/application and small pieces of each tracking code installed are scattered across various website files. So, when we're going to make a change, usually all we have to do is:
Find all of these tracking codes.
Then renew it.
But nowadays with the free tools provided by Google, this process becomes easier and all tags can be controlled in one place. We say that Google Tag Manager is like a toolbox containing hammers (Google Adwords), nails (Google Analytics), and other tools.
Testing Tools
GTM also serves as a testing tool that can help webmasters troubleshoot and fix tag errors.
Through Google Tag Manager preview and debug a mode, it can show which tags are enabled on the page and which are not enabled.
What's the other important thing about GTM? one of them is GTM debugging solution. You can make sure that the tag you use works properly before you publish it directly to the website. Also, don't forget to use browser extension tools like Tag Assistant to help with your work.
Export Tags In One File
Another great function that you can use is that it allows you to export all tags including variables into a single file (which can later be re-imported).
This function is especially useful if you're an agency that has to repeatedly track every standard Google Analytics activity, such as button tracking, clicks, and pageview tracking.
Simplify Tracking
Website activity tracking code usually takes the form of a special JavaScript code that you have to add to your website to track every website visitor activity such as clicks, downloads, and so on. Now, GTM is here to simplify and simplify the tracking process with a feature called automated activity tracking.
Once you activate Google Tag Manager, the code activated in GTM will automatically record any specific interactions that occur on the website page.
There is still some preparation needed, but the preparation is relatively easy to do. You can use each of these specific interactions to enable tracking code such as activity tags in Google Analytics.
Basic activities that you can download by default in Google Tag Manager include:
Click.
Click the link.
Submission of the form.
Time spent on website pages, etc.
But that's not all. As the GTM user community continues to grow, the number of automated tracking functions continues to grow and grow. You can also add special features like recent comments and much more.
Then from the event data, we get we can use it to create new goals more specifically for your business needs in Google Analytics.
How is Google Tag Manager Secure?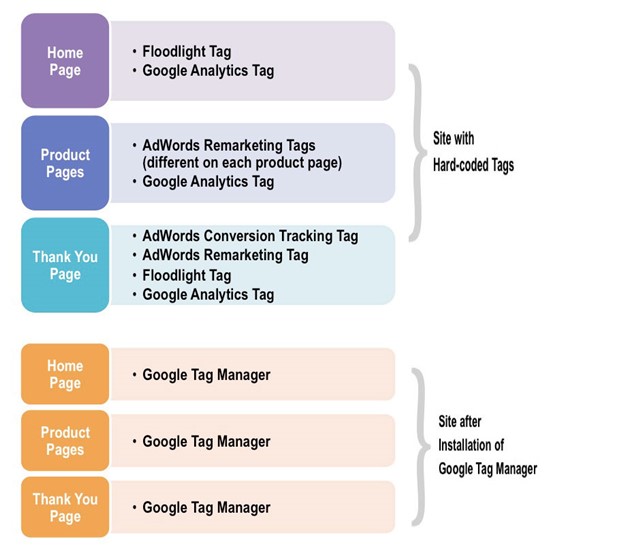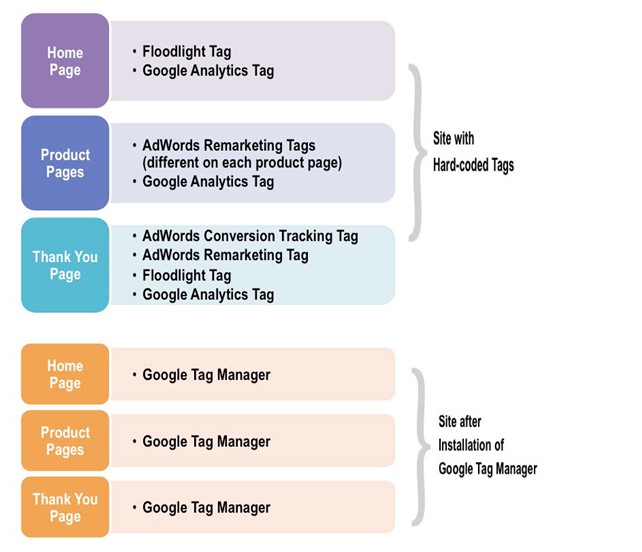 Google itself automatically scans each tracking code its users add with custom HTML tags in their Google tag manager account and pauses if malware is found. You can also control who has access to your google tag manager account and you can also revoke that access at any time.
You can also set up a whitelist or blacklist by adding a few commands to your data layer on your website. So even if GTM is compromised, you'll have a decision on whether or not a custom tracking script is allowed to run on your website.
Conclusion
We hope this article can help you decide to start using Google tag manager or convince your colleagues to use it. We thought getting started with all the tools would be easy. It's a relatively good solution to use to control tracking code in one place.
Of course, if you want to keep track of other, more complex things, you need to invest time in learning and the quickest way to learn is to read the sambal practice.
What if I don't have the website yet? Whereas GTM practice should have a website. Don't worry, creating a website in the current era is very easy. You can use WordPress to create a website in minutes.