Maintaining good relationships with customers is one of the keys to success in a business. However, to do it well is certainly not easy. Especially if your business continues to grow and customers continue to grow.
Not only do you need to manage new customer data neatly, but you also need to maintain effective communication with existing customers.
Fortunately, with Customer Relation Management (CRM), managing customer data can be done more easily.
What is CRM and what are the benefits of CRM for business?
Well, in this article we will explain it in full along with the implementation strategy. Curious? Let's see more.
What is CRM?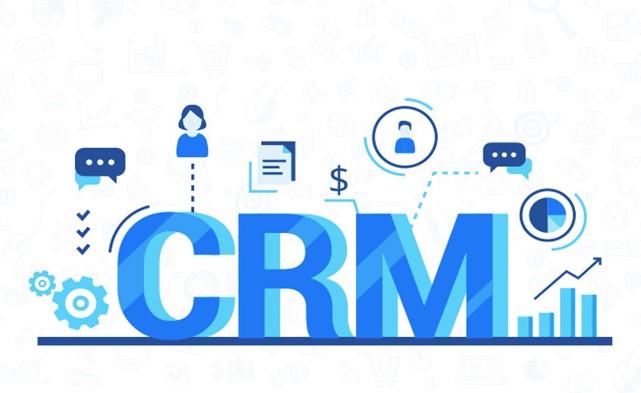 CRM or Customer Relationship Management is a way to maintain good relationships with customers using neatly organized data and information.
You can increase the number of customers while doing the right retention with this CRM. This plugin can also be used to attract new customers or when interacting with regular customers. 
Of course, if both goals are achieved, your business can grow and its profit can increase optimally.
Initially, CRM was only done manually. For example, use notebooks or spreadsheet files to record customer data and product purchase history. 40 percent of business owners still use the CRM manually.
The use of manual CRM is legitimate as long as the scale of your business has not been too large. However, if your customers are already numerous, it will certainly be a challenge to do so effectively and efficiently.
Well, as technology advances, CRM can already be done automatically with the help of software. However, does your business need it? When does a business need to use CRM software?
When Do You Need to Use CRM Software for Businesses?
Using CRM Software will make your work easier. Even so, today the price is still quite expensive. If your business's priority is managing relationships with customers, here's a good time to use them:
1.Business Is Growing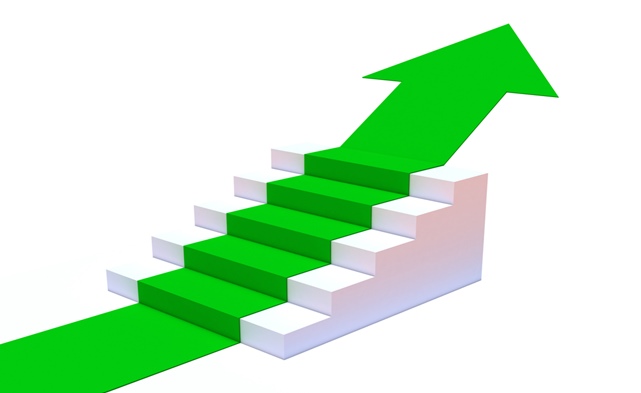 The more your business grows, the more consumers. The data you have to manage will automatically become more and more.
Let's say initially only a website creation service business with a target small business owner. Then, the target grows into large companies and government agencies. This certainly requires more effective management.
Not to mention, your communication with consumers will certainly continue to improve. You certainly need access to support the interaction process with customers more effectively.
Well, for communication and consumer data to be managed properly, CRM software can be the solution.
2. Customer Data Is Less Neatly Organized
Is your customer data strewn across many places like emails, spreadsheets, or notebooks? Of course, it would be difficult to find a date, wouldn't it?
It is also conceivable that your number of customers is already large. It could be that you will spend a lot of time just searching for important data.
Well, if it's like that, you already need to use CRM software.
3. Spreadsheets Are Getting Harder to Read
At the beginning of your business, you may only store simple data such as your name, contacts, and email address. However, as the business grows, the data needed is more and more complex.
If you're using a manual CRM in a spreadsheet, more detailed data will require more columns. Not only will it overlap, but to access it can also be loading long.
Indeed, you can have a lot of spreadsheets for faster access. However, are you sure you won't get confused and bother searching for the file? With an integrated system, CRM software will certainly be more helpful.
4. Require a Sales Report Quickly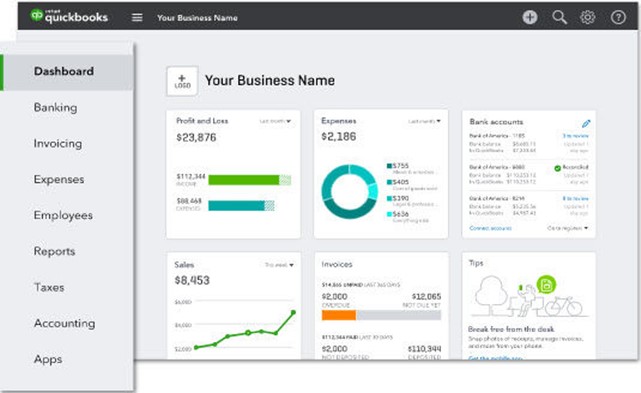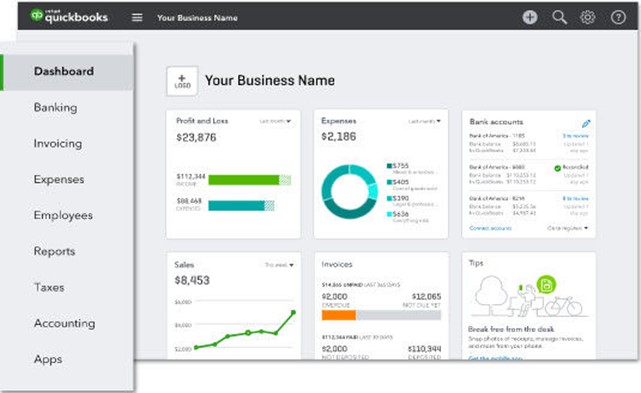 The process of manually creating sales reports in spreadsheets certainly takes a lot of time. Moreover, there is a lot of data to input. Then, what if you need it as soon as possible to analyze it?
Well, that means you need to use CRM software that can process a lot of data quickly.
5. Team Collaboration Doesn't Go Well
When a business team is small, communication and collaboration can be quick and easy to do. However, as the business grows, miscommunication may arise, both in promotional efforts and when dealing with clients.
For example, when customer handling is still manual and undocumented, you may ask about the obstacles faced from the beginning. This will certainly make customers even angrier.
Or, if in your website creation business, still rely on WhatsApp and important client handling is piled up with other messages and slow to handle. As a result, clients may not want to be your customers anymore.
Well, if you often get complaints because your team's communication is not good, it's time to try using CRM software.
5 Benefits of CRM Software for Your Business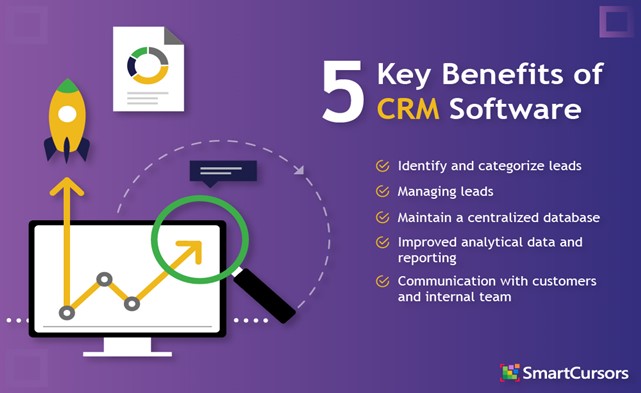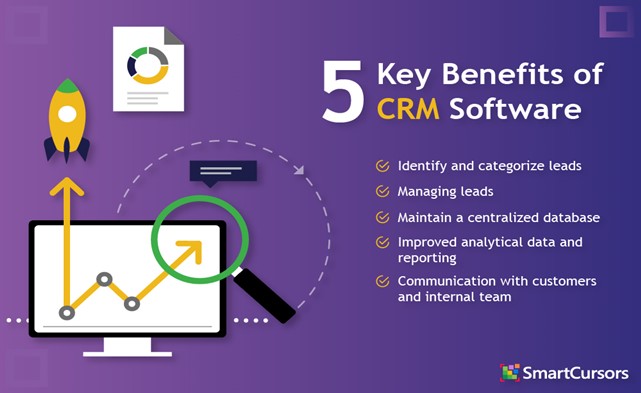 If your business is following the above conditions, CRM software can provide many benefits that you need. What are those? Check out the explanation below:
1. Well Managed Customer Data

CRM software can help you to collect, store, and analyze all your customer data. This can be done quickly automatically.
Also, you can view your customer data thoroughly. From customer profiles, purchase history, conversations with your team, opportunities in marketing, to analytics reports. Because all data is on the same system (integrated).
With CRM software, you can decide which customers should be offered the right product and type of product for them.
Without good customer data management, you will find it difficult to know your customer profile and do the right promotions.
2. Improving Communication between Teams
Given the importance of communication, CRM software can also be used as an effective medium of communication between teams. CRM has data-sharing features so you can collaborate with other teams.
For example, some clients complain when using a product and report it to your CS team. With well-recorded information on the system, other CS can follow up by contacting the client without the need to ask about the problem again.
Some CRM also comes with a tag feature, so you can tag your colleagues on specific data. This is important to ensure treatment is done by the right person.
So, for example, the marketing team wants to make a quote according to the needs of the client, they can directly follow it faster. The communication process becomes more effective.
3. Make Sales Reports Easier
Want to make sales reports easier? CRM software can do it.
CRM software is usually equipped with special features to view business sales activities. With this feature, you can monitor your sales progress. It is not uncommon to check the report of your sales results can be done with a single click.
Well, without inputting sales data one by one, the steps of analyzing and evaluating business strategies can certainly be done more easily.
4. Able to Predict Sales Performance
The success of a business can be achieved through a mature marketing strategy. Well, CRM software also effectively helps you see sales predictions better. Based on the results of the report you analyzed earlier, you can design the right marketing strategy.
For example, if you have a wide variety of products, you can find out how much each product earns in the period per month or year. You can choose to increase the promotion of a product if that's best-selling in the market.
5. Increase Customer Loyalty
67 percent of product purchases come from loyal customers. By utilizing CRM software, you can build a good customer experience so that they are loyal to your products. How?
CRM software allows companies to store customer contact information, either from the web, call centers, or through marketing teams in the field. This information is managed in one system that is easily accessible to all departments. If needed, everyone can access it according to authority.
For example, there is a client that contacts the CS team regarding the constraints experienced. Because you already have the product data used as well as the client profile, the CS team can solve the problem precisely and quickly. The client is satisfied that the obstacles can be resolved quickly.
Effective CRM Strategies to Apply to Your Business!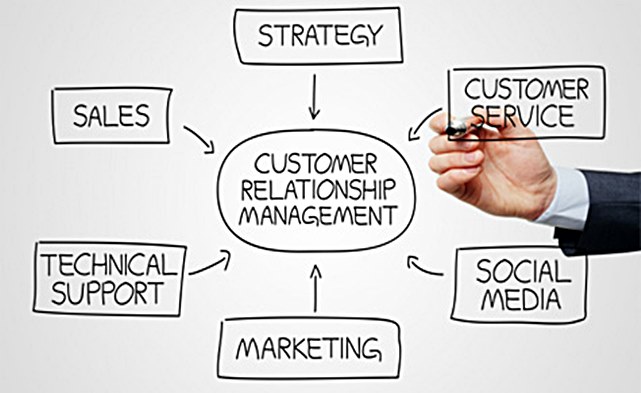 Now that you know the benefits of CRM, let's take a look at what are some effective CRM strategies for your business.
1. Create a Customer Journey Mapping
A customer journey is a consumer journey when interacting with your business. From the first time you know your business, make a purchase, until after the transaction is complete.
So what is this customer journey for?
Customer journeys can help you know where they know your business and where they're making purchases from. So, you can do marketing more precisely to your consumers or potential customers.
Well, to understand the consumer, you need to make the mapping. The trick is to collect various data in the form of:
What consumers want
what actions are taken
how consumers get it
consumers interact with your brand
how to overcome the obstacles experienced by consumers
Later, this customer journey mapping will take the form of customer data tables.
This way it will be easier to find customers who if shopping online should check products on Instagram first or customers who only buy products when there is a discount. Another example, some customers directly buy through the website without the need to check here and there as desired.
Well, various data can be obtained directly from consumers. Here's how, with online research through social media and analytic tools, such as Google Analytics.
If the customer journey has been mapped, you can start building a CRM and simply add customer data according to the journey.
2. Create a CRM Workflow
Once you have a customer mapping journey, you can start building and running CRM. However, you need to create a CRM workflow first.
These workflows are built to make it easier for you to monitor and maximize your marketing, sales, and post-sales efforts. This workflow stage can also be created custom according to your business needs.
Let's say you have successfully offered a product (selling) to a customer. You just mark it or change the status of customer data to the next stage (order). So you can keep seeing developments and overcome obstacles quickly.
In general, these are some parts of the workflow that you need to pay attention to:
Customer Data field – contain customer data such as name, email address, phone number, profession, date of birth, and gender.
Marketing Stage – in the form of the marketing stage. Starting from the beginning of outreach, conversations, product purchases, customers.
Pipeline – a series of stages that form the sales process. Here you can see the progress of offers made to consumers.
3. Integrate with Other Tools
CRM can be much more effective if integrated with various other tools!
For example, integration with social media. This integration will help CRM systems record customer data that contact through business social media accounts. Besides, CRM can also instantly know the posts that mention your business's social media accounts.
You can also integrate with website tracking. If integrated with web tracking, CRM can easily get data and behavior of website visitors.
Once integrated with other tools, CRM can automatically create customer contact records according to the format you've specified before. For example, in customer details, there is a name, gender, and email address information.
That way, you don't have to bother inputting data one by one.
4. Collaborate with Other Teams
Collaborating between teams is important, especially if your business is already growing. Without it, your business processes can be disrupted to achieve optimal results.
Well, CRM can be used to build up-to-date information systems that make it easy for all teams to do their job. In this way, the marketing team, support, and product development department can access customer data according to the business strategy carried out.
However, keep in mind that this customer data is confidential and must be stored securely. Make sure CRM access is only owned by people who do have roles and tasks in managing CRM.
Well, fortunately, access to CRM usage can be set according to the roles and tasks of its users. Here are the CRM permissions sharing:
Marketing – have access to email automation and customer forms, but don't have access to sales progress.
Sales – have access to sales progress to execute a sales strategy based on the customer journey.
Support – can only view contact information and help resolve client issues.
3 CRM Software Recommendations You Can Try
And here are some CRM software recommendations you can try.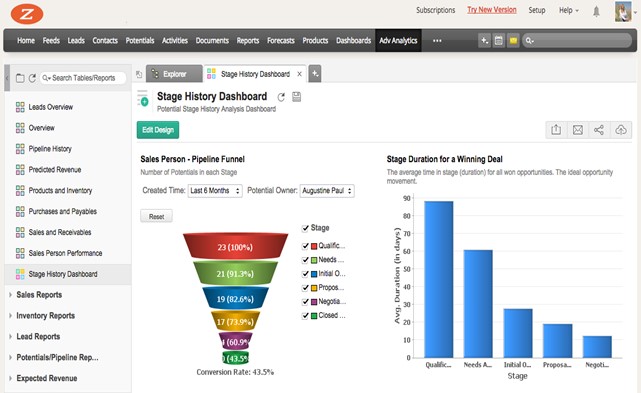 One of the CRM software that you can use is Zoho. The software comes with a variety of interesting features that can help you manage customer data.
Zoho has also integrated with social media and several phone communication providers. This integration will help you get customer data that contacts your business automatically. More effective and efficient, right?
Zoho is also equipped with conversation smart selling features based on Artificial Intelligence (AI). This feature allows you to quickly get information about sales results, task reminders, and more. All you have to do is type your request, such as "sales report" or "business performance", and the results will be displayed immediately.
You can use this CRM for free, but its use can only be accessed for 3 users. If you want more people to access, you'll need to buy a paid plan from $12 to $100.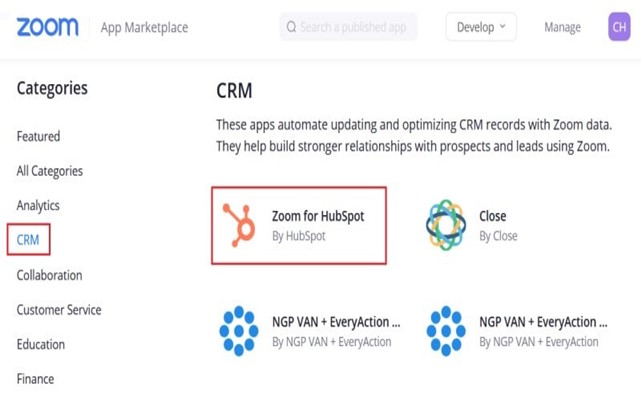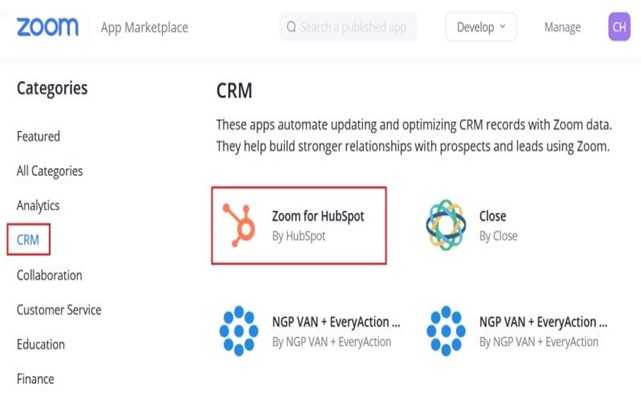 If you're looking for a CRM that you can use for free, Hubspot can be the choice.
HubSpot CRM provides a variety of features that make it easy to manage and review your customers. You can store up to millions of customer data. Interestingly, you can save incoming customer contacts via email automatically. So, you don't have to bother manually inputting data.
HubSpot CRM also provides a reporting dashboard feature. This feature lets you view reports on sales progress from the CRM dashboard. With this feature, you can instantly view reports quickly and easily.
If you're still confused to analyze the report, you can use the company insight feature. You'll get insights according to your sales results. So, you seem to have a personal business advisor.
If you want to add more features, you can upgrade to Premium HubSpot at prices ranging from $50 to $1,200 per month.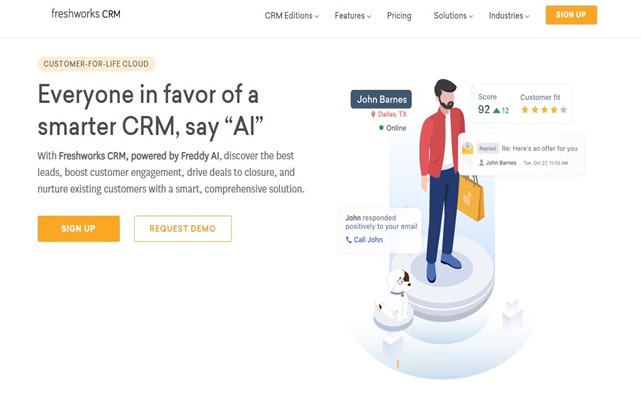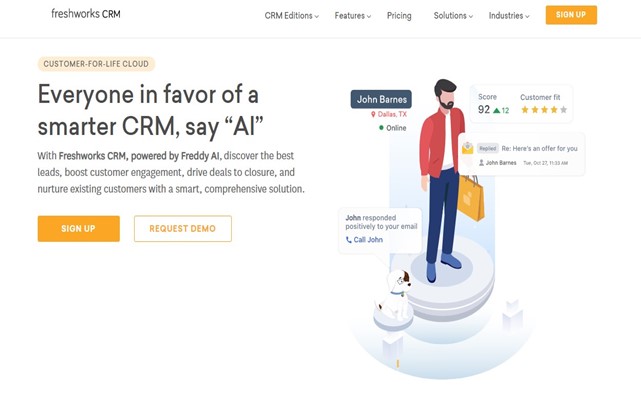 Freshsales is an easy-to-use CRM software. The dashboard is very simple with various navigation icons. With just one click on the icon, you can send automated emails, create leads, add tasks, and chat between teams.
Freshsales also features a visual sales pipeline. This feature can be used to see the progress of each offer. You can also have a great time following up with clients. So, it's easier to monitor every marketing progress you make.
There is also a Smartforms feature to collect customer data completely and automatically. Every time a customer fills out a form on the website. Smartforms will store their data, starting with name info, photos, addresses, and social media accounts. Now there is no need to bother filling in customer data manually.
Well, before subscribing to the premium plan $12 – $79 per month. You can try Freshsales free trial service for 21 days of usages.
Ready to Implement CRM To Succeed Your Business?
CRM makes the process of managing customer data easier so that good relationship with them can be maintained properly.
As technology evolves, the CRM process becomes easier with the help of CRM software. You no longer need to input data manually. Moreover, if your business is growing and customers are growing more and more.
When using CRM software, you can:
Manage customer data with ease.
Improve communication between teams.
Manage customer data with ease.
Predict sales performance.
Increase customer loyalty.
Well, various CRM strategies that you can try are mapping a customer journey, creating CRM workflows, integrating with other tools, to collaboration with other teams.
By using CRM and implementing the right strategy, the process of managing customers and potential customers will be easier. The relationship with customers will also be better.
So many review articles about CRM, benefits, to strategies using CRM that you can try. Hopefully, the above reviews can help you in growing your online business.